Since 1995
Our mission has been simple -
to

Help People Play Better Golf
.
Founded in 1995 as Driving Obsession, GOLFTEC has grown from a single location in the basement of a Denver country club into the world leader in golf instruction, lessons and club fitting, with over 210 locations in six countries employing over 800 full-time golf coaches.
Redefining Golf Instruction
for 25 Years.
10 Million Lessons with Real Results.
Bridging the gap between golfers, golf lessons and technology, GOLFTEC has shaped shape the future of golf for 25 Years. Structured golf lessons with coaching from deeply passionate and driven professionals combined with technology and custom club fittings at GOLFTEC Training Centers across the world, has made a real and lasting impact on tens of thousands of dedicated students.


To Help People Play Better Golf
Founded in 1995 as Driving Obsession, GOLFTEC has been focused on helping people play better golf. From the top down, everyone at GOLFTEC shares the same drive to make a positive impact on the game of golf, one student at a time.




Our History
25 years ago, in the basement of a Denver country club, Joe Assell became the sole employee of a company that would grow beyond anyone's wildest expectations and become the world leader in golf improvement. Dedicated to helping people play better golf through data-driven instruction, GOLFTEC Coaches in Training Centers across the world have taught over ten million lessons and helped tens of thousands of golfers fix their slice, gain more distance and generally enjoy playing golf more. Photo: Circa 1997




Teaching Philosophy
We began with one Coach dedicated to helping people play better golf. Today, that coach is our CEO, we are a top employer of PGA Professionals with over 800 Certified Coaches worldwide whose sole purpose is tailoring instruction to you and serving as your guide so you achieve your goals on the golf course. Our Coaches use data and facts, never opinion, to identify the unique characteristics of your swing where you can improve.


Opened in 1995 under the name Driving Obsession, the first GOLFTEC Coach was hired to operate the first location in Denver. Today, that first coach, PGA Professional Joe Assell, is GOLFTEC's CEO.
PROPRIETARY TECHNOLOGY since 2002
GOLFTEC's original coaching software was officially patented in 2002. Over 20 years of development, our proprietary software and technology has continued to improve, providing an unmatched toolkit for GOLFTEC Certified Personal Coaches.
Fueled by passionate Coaches and dedicated Students working on a foundation of structured golf lessons combined with technology and custom club fittings, GOLFTEC has grown to over 200 locations in six countries employing 700+ full-time golf Coaches.
Today, GOLFTEC is the world leader in golf instruction. Our Coaches have taught over 10 million lessons, helped tens of thousands of golfers play better golf, shaving an average 7 strokes and gaining an average 13.5 yards with every club fitting. We employ more PGA of America Professionals than any other US company.
Fact-Based Diagnosis
Seen in real-time during every Training Bay lesson, electronic sensors placed on your shoulders and hips measure your swing. This is our Motion Measurement technology, and it's the foundation behind gaining an in-depth knowledge of your golf swing.

Sequential Lessons
Your Coach will uncover and explain the ideal Game Plan that is crafted to to meet your unique goals. We offer multiple Game Plans that include a variety of lesson packages, video-based practice, a TECFIT Custom Club Fitting, mobile and online access to your GOLFTEC CLUBHOUSE for lesson review, and more.
The GOLFTEC CLUBHOUSE
The official app and website for GOLFTEC students is the CLUBHOUSE! View all your past lessons, drills and coach analysis. Schedule lessons and practice with an easy booking system. Refer your friends with a single link and share your lesson and drill videos on social media, email and text.

Video-Based Practice
The interactive video in every GOLFTEC Training Bay lets you see immediate replays of each swing from two camera angles simultaneously while controlling playback from the hitting mat, making your practice sessions more productive.

Precision-Matched Clubs
When you purchase new golf equipment, it must be custom fit to your unique swing and ball flight characteristics to optimize distance and accuracy on the course. GOLFTEC's proprietary, 60-minute club fitting process, called TECFIT, ensures your golf clubs are fit to your swing so you get the most out of every shot.
Your GOLFTEC Coach
is more than an instructor
Wouldn't it be great to have your own personal golf coach, not just a golf instructor? At GOLFTEC you'll build a lasting relationship with a golf coach who not only provides game-changing golf lessons, but also encourages your success and genuinely cares about your progress.
Find the Closest GOLFTEC Improvement Center
Use Your Location
GOLFTEC Center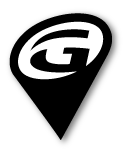 GOLFTEC Center
coming soon
Find Centers Near