It's Time to Crush It
For a limited time, get a Swing Evaluation, TECFIT or Game Plan up to 20% OFF!
The time to Crush your golf goals is now! Whether you're looking to improve your swing with lessons or find the best clubs to fit your game, August is a great time to get an exceptional value at GOLFTEC! Contact a local GOLFTEC above and schedule a Swing Evaluation or TECFIT Club Fitting.
What Our Students Say
Ongoing improvement. Truly understanding your game. A coach and friend guiding you every step of the way. Hear what GOLFTEC students say about taking lessons and getting fit for clubs with us.
GOLFTEC

Get Started
Swing Evaluation & TECFIT Club Fitting
Start your improvement at GOLFTEC with a Swing Evaluation that generates not just an opinion, but an informative, fact-based diagnosis of your golf swing. Or start with a TECFIT that provides an accurate assessment of your equipment and reveals opportunities to gain accuracy and distance with optimized clubs.
Swing Evaluation $100 - Save 20%
60 Minute Fact-Based Swing Evaluation with a Certified Coach

---
TECFIT Driver Fitting $100 - Save 20%
60-90 Minute Custom Club Fitting with a Certified Fitter

---
TECFIT Iron Fitting $100 - Save 20%
60-90 Minute Custom Club Fitting with a Certified Fitter

---
TECFIT Full-Set Fitting $200 - Save 20%
120-180 Minute Custom Club Fitting with a Certified Fitter

---
All Lessons and Game Plans Up To 20% OFF
Build a Custom Game Plan with your own Certified Personal Coach

Find the Closest GOLFTEC Improvement Center
Use Your Location
GOLFTEC Center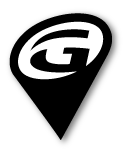 GOLFTEC Center
coming soon
Find Centers Near