BACK2BETTER
Teeing up for safer golf

For 25 years, our amazing team of coaches have always adapted to create an environment for our students focusing on one thing: playing better golf. Today is no different. With a few extra measures, we're here to help leave the hazards on the course, and keep you working towards your best game yet.
For the safety of all, masks are required
To ensure the safety of our Students and Coaches we are requiring all individuals to wear a face covering that covers their mouth and nose at all times while at GOLFTEC.
Play like a single with private bays

Your lesson or practice session is all your own. Our private bays ensure your time and your space are not interfered with. When it's just you and your coach working on your game, you're safe from any new swing thoughts.
Schedule in advance,
just like a tee time
Low numbers aren't just about your handicap. Booking your lesson or practice session in advance allows us to keep our occupancy low. We're scheduling ample time in-between sessions to clean and disinfect to CDC guidelines so you can walk into a bay like new. While we're all for building our community and popping in for a few swings, the safety of your session is ensured by allowing only scheduled appointments.
Keep the contact on your clubs
From the start of your session through the end, we've implemented a contactless experience across every touchpoint to maximize your safety. This calls for limited use of our motion harness technology, but that doesn't mean you won't get the guidance and expertise of your coach analyzing every aspect and angle of your game. Ready to test out a new driver, new irons, wedges or a putter? No problem. We know the feeling. That's why it'll be there for you to try, clean and ready to go.
Pros beyond golf
Our team of coaches mean business. That's why they are taking all the proper precautions to play it safe in here so you can go for it on the course. Every day they perform wellness check-ins prior to their first lesson. No strangers to course management, they are cleaning, prepping, and sanitizing to adhere to proper protocol for every single session. And wearing a mask is now as much of a habit for them as repairing a divot. Check with your local GOLFTEC to see if masks are required for students.
Find the Closest GOLFTEC Improvement Center
Use Your Location
GOLFTEC Center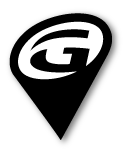 GOLFTEC Center
coming soon
Find Centers Near