Build a Solid Foundation
with 30% OFF Junior Lessons at GOLFTEC
You'd like your kids to get excited about golf, or maybe they already are. It's important at this stage to find a golf coach who will build a relationship with your young golfer as well as build their enthusiasm for the game.
At GOLFTEC, we've helped thousands of junior golfers to get started correctly, and many become accomplished players who go on to become high school, college and even tour-level competitors.
Get your junior started off on the right path to learning golf. Building a solid swing will begin a lifetime of great golf, and a Swing Evaluation is the first step toward building a personal plan.
COMPETITIVE JUNIOR GOLFERS
Juniors looking to take their game to the next level in competitive golf can benefit greatly from a structured plan of improvement with a GOLFTEC Coach. Lessons incorporate a wide range of skills to help your junior golfer perform confidently anywhere on the course.
Educational and Fun
Instruction that helps juniors enjoy the game
Our Certified Personal Coaches have the technical knowledge and teaching experience to help your child develop a solid, dependable swing. They also know how to make golf lessons interesting and enjoyable for younger players. Our interactive Foresight launch monitors make indoor lessons and practice exciting for juniors to use and makes improvement fast and fun.
We Sell Clubs for Junior Golfers
Club Fitting and Junior Specific Club Sets
Part of playing your best is making sure you have the right equipment. Juniors are no different! We sell clubs sets designed for juniors from top manufacturers. We also custom fit clubs for golfers taller than 5 feet.
*Must be 18 years old or younger. Valid at participating locations only. Contact your local GOLFTEC for details.
Find the Closest GOLFTEC Improvement Center
Use Your Location
GOLFTEC Center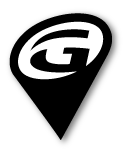 GOLFTEC Center
coming soon
Find Centers Near