TECFIT Custom Club Fitting
GOLFTEC's unbiased golf club fitting system matches ideal clubs and shafts to your swing
TECFIT is our golf club fitting service. During your 60-minute fitting, your Fitter combines golf equipment expertise with our guided TECFIT process to identify optimal club heads, golf shafts and adjustments for you. You get to test numerous club-and-shaft combinations to determine personal preferences, while your Fitter analyzes launch monitor data and ultimately presents recommendations based on performance.
Recent Fitting Results
...
Why is Club Fitting Important?
The right clubs truly make a difference
There's a direct correlation between your unique golf swing and the golf clubs that perform best for you. Fitted golf clubs reward your good swings with good results, while off-the-rack clubs can introduce variables you must overcome by altering your swing. With poorly fitted equipment, even your good swings can produce bad results.
Fitted Clubs Can Exceed Your Expectations
We work with top golf equipment manufacturers who provide a comprehensive range of clubs for all types of players. The right golf club customization can make a huge difference in your game. By playing clubs fitted by GOLFTEC, you'll swing more confidently, knowing you have the right equipment for your game.
A Top 100 Club Fitter
Recognized by Golf Digest
Golf Digest has released their biennial list of 'America's 100 Best Clubfitters' for 2019-20, and 36 of our Training Centers have been awarded this prestigious honor! The list is comprised of the nation's top locations for custom club fitting services, as chosen by a poll of Golf Digest's course-rating panelists and other industry sources. Learn More

Pricing and selection of services may vary by location. Book a TECFIT or contact your local GOLFTEC to purchase your custom fit golf clubs.

Find the Closest GOLFTEC Improvement Center
Use Your Location
GOLFTEC Center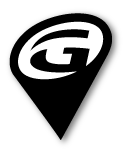 GOLFTEC Center
coming soon
Find Centers Near