Ready for better golf? A Swing Evaluation is your first step!
The GolfTEC Swing Evaluation is an essential step in starting your improvement. For $125, your GolfTEC Swing Evaluation will provide not just an opinion, but an informative, fact-based diagnosis of your golf swing. Instead of just looking at your swing, we'll record it from two directions for slow motion and stop-action review.

Simultaneously, with our Motion Measurement technology, we'll quantify the mechanics of your swing, such as degrees of shoulder turn and hip sway. The result is a clear and measurable foundation for building your best swing.

As part of your Swing Evaluation, our proprietary g-SWING technology will measure your mechanics and compare them to tour averages. This data is then used in our Game Plan Builder to determine a lesson plan that will address the changes you need to meet your personal golf goals.

Get started at GolfTEC today! Your 60-minute Swing Evaluation is available for $125. Fill out the form on this page and a Coach will contact you to schedule your first lesson.
What is a Swing Evaluation?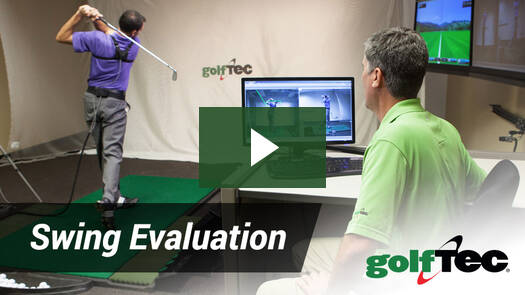 Book your Swing Evaluation by filling
out the form below.
Fill out the form below or
call us at (877) 446-5383.
Simply fill out the form below and a local GolfTEC Coach will contact you to schedule your Swing Evaluation.