Every Golfer is Different
At GOLFTEC, we cater our instruction to students of all levels.
Every golfer is different. Whether you're a low-handicap golfer just looking to shave a couple of strokes or a beginner still working on the fundamentals, GOLFTEC can help you play better golf. Below, you will find case studies from golfers of every ability who have improved at GOLFTEC, thanks to our advanced training technology and passionate, experienced Coaches.
If you're finally ready to jump from the "C" Flight to the "A" Flight in your club's competitions, GOLFTEC can take you there.
The privacy of GOLFTEC Training Bays provides the perfect atmosphere to focus on your improvement with your Coach and to gain confidence in your game.
Beginning golfers benefit immensely from the consistent, reliable feedback of GOLFTEC's coaching methodology.
Whether vying for a high school varsity spot or just wanting to keep up with family and friends, GOLFTEC Coaches help juniors build solid fundamentals that lead to a lifetime of better golf.
Instruction, Drills and Golf News
GOLFTEC's official editorial site is your ultimate source for the latest tips and drills, news, equipment and more.
Subscribe to the Scramble Today and Play Better:
Find the Closest GOLFTEC Improvement Center
Use Your Location
GOLFTEC Center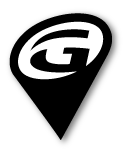 GOLFTEC Center
coming soon
Find Centers Near