The World Leader in Golf Improvement comes to Hong Kong!
If you're ready to become the golfer you want to be, you've come to the right place! GolfTEC is the world leader in golf improvement – with 200 centres located in 87 cities across North America, Japan and Korea, we teach more lessons than any other golf instruction company in the world. Our flagship centre located in Admiralty, Hong Kong will open for business in September 2016 and combine world class golf professionals with state of art teaching and customized club fitting technology to offer a comprehensive approach to improving your game.
Book NOW to enjoy special introductory offers for a 60 minute Swing Evaluation or TECfit custom club fitting!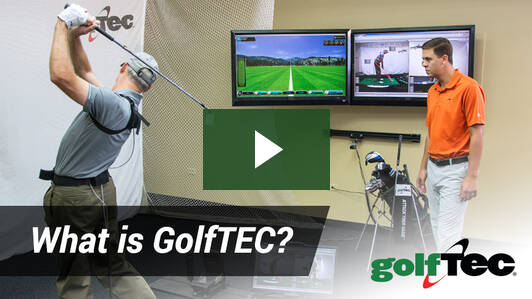 GolfTEC Hong Kong Services

The Swing Evaluation at GolfTEC Hong Kong is an essential step in starting your improvement. It generates not just an opinion, but an informative, fact-based diagnosis of your golf swing. We'll record video and motion measurement data to quantify the mechanics of your swing. The result is a clear and measurable foundation for building a better game for you.

We're the world leader in golf lessons, teaching more lessons than any other instruction company. Our comprehensive approach to game improvement works with players of every ability and creates faster, more lasting results. Our Certified Personal Coaches will use their years of experience and our advanced technology to help make you the golfer you want to be.


Our TECfit club fitting is a professional-level fitting that will ensure you have the right clubs and right fit to maximize your performance on the course. It is a 90-minute golf club fitting system that provides the most precise, unbiased fitting based on your personal launch monitor data. We compare that to thousands of club/shaft combinations to determine the ideal clubs for your game.

Our Video-Based practice system lets you control video of your practice from two angles simultaneously, in regular speed, slo-motion or freeze frame. You can use video drawing tools to add lines that make it easy to check your swing plane, club angle and body position, making your practice time more productive. Control it all with your club, right from the hitting mat.

Our two Huxley all-weather artificial putting greens will allow you to work on your putting right in the middle of town. Our Certified Personal Coaches work with the world's leading putt analysis technology and putter fitting systems to bring you the most comprehensive approach to putting improvement.

It's all new, it looks like fun, and it is! You'll love the feel of hitting the ball, but it's important to master the fundamentals early. Our Certified Personal Coaches will create a customized game plan that will help you build a solid foundation. You will receive private lessons together with structured practice time designed to help you learn the game fast and in an enjoyable manner.

You want your boy or girl to learn the game of golf and develop strong fundamentals and passion for the game. We utilize video feedback and interactive technology to allow your child to learn in a fast and fun manner. Whether a beginner, intermediate or elite junior, our Certified Personal Coaches will maximize improvement with a customized game plan designed to move your child to the next level.

We offer comprehensive club repair and alteration services and have a wide range of grips, shafts and other premium golf components available. Our service list includes, golf grip changing, extending or shortening of clubs, loft and lie check and shaft alteration.
Meet Our Certified Personal Coaches:
Brienne Mahon
Center Manager,
Certified Personal Coach
bmahon@golftec.com
Hometown: Milton, MA USA
Brienne Mahon is the former Center Manager at GolfTEC Needham in Massachusetts and has taught over 11,000 since joining GolfTEC in 2007. He is a former mini-tour player and graduated with honors from the Golf Academy of America.
Craig Crandall
Certified Personal Coach
ccrandall@golftec.com
PGA Status: PGA Member
Hometown: Portland, OR USA
Craig Crandall turned professional in 2007 and is a PGA Class "A" Member. Since joining GolfTEC in 2014, Craig has taught over 3,000 golf lessons.He is an accomplished golfer himself, having qualified for the U.S. Open Sectionals in 2015.
Denise Doyle
Certified Personal Coach
ddoyle@golftec.com
PGA Status: PGA Member
Hometown: Lahinch, Ireland
Originally from the St Andrews of Ireland "Lahinch". Denise has been a PGA Class A member for 12 years, during this time golf has taken Denise all over the globe and she has worked at some prestigious venues including Pebble Beach in the USA. Denise has taught over 10,000 lessons and is TPI Certified.
Alvin Choi
Certified Personal Coach
achoi@golftec.com
Hometown: Hong Kong
Graduated in 2005 from the Golf Academy of America with Certifications in Advanced Coaching. Former instructor of the David Leadbetter Golf Academy at Mission Hills in China. Certified TPI Fitness level 2 and ACE Certified Personal Trainer Alvin has extended knowledge of the body mechanics specific to golf and has conducted over 6000 quality lessons.
Mark Henderson
COO, Certified Personal Coach
mhenderson@golftec.com
PGA Status: PGA Member
Hometown: Troon, Scotland
Mark is a PGA Advanced Professional with AA status who has developed & created multiple National, Collegiate & PGA Professionals. To date Henderson has taught over 5000 quality lessons in 7 countries and has had the opportunity to work along side the worlds top instructors and touring professionals alike. Recently Mark was based in China at Mission Hills and the 27 Club in Tianjin.
Latest Photos of GolfTEC Hong Kong
*Pricing and products for GolfTEC Hong Kong only. Please contact center for details.
Become the golfer you want to be - contact GolfTEC Hong Kong today!
Fill out the form below and a local GolfTEC coach will get back to you to
talk about your game and exactly how GolfTEC can help you improve.


GolfTEC Hong Kong Location
4/F Admiralty Centre, Tower II
18 Harcourt Road
Admiralty, Hong Kong
Phone: +852 25 600 300