Take a Mulligan!
Let's get you back in play.
Don't let a stray shot get in your way! GOLFTEC has helped thousands of golfers improve their game with a 96% success rate. Take a look at some of the links below to learn more on how GOLFTEC can get your game back in play.
Find the Closest GOLFTEC Improvement Center
Use Your Location
GOLFTEC Center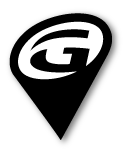 GOLFTEC Center
coming soon
Find Centers Near
Instruction, Drills and Golf News
GOLFTEC's official editorial site is your ultimate source for the latest tips and drills, news, equipment and more.
Subscribe to the Scramble Today and Play Better: