Our students are excited to share their lesson & fitting results
The improvement our Coaches see every day from our dedicated students is amazing.
When you read the real life reviews you'll see golfers just like you who have improved their games at GOLFTEC. When you're ready to start seeing real results, click below to contact a local GOLFTEC Coach who will reach out to talk to you about your game and goals.
See how GOLFTEC lessons helped these students!

See how a GOLFTEC club fitting helped these students!

Recent Golf Lesson Results
We receive reviews from the real life golfers just like you that have come into GOLFTEC and seen dramatic results.
See some of the most recent results as shared on google reviews:
Improvement that lasts
With a Coach and a Game Plan built for you
Your Coach will uncover and explain the ideal Game Plan crafted to meet your unique goals.
We offer multiple Game Plans that include a variety of lesson packages, video-based practice, a TECFIT Custom Club Fitting, mobile and online access to the GOLFTEC CLUBHOUSE for lesson review, and more.
Recent Club Fitting Results
We see dozens of student gains from club fitting powered by TECFIT every day at GOLFTEC.
Here are some of the most recent from our top manufacturers:
A Top Club Fitter
Recognized by industry professionals and top manufacturers
Golf Digest, Golf.com/Golf Magazine, Callaway, Mizuno and PING have all recognized GOLFTEC as a Top Club Fitter. GOLFTEC's Ultimate Club Fitting Experience uses advanced launch monitor data, an extensive array of club and shaft combinations and our proprietary TECFIT® software to dial in your perfect fit. Book a Club Fitting with a local Fitter and build confidence in your game by knowing you've had the Ultimate Fitting Experience.
Pricing and selection of services may vary by location. Lessons are 30-minute sessions. Talk to a Coach in your area for more information. Prices above shown in USD.

Find the Closest GOLFTEC Improvement Center
Use Your Location
GOLFTEC Center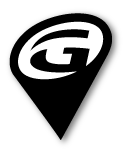 GOLFTEC Center
coming soon
Find Centers Near