"I've saved over 20 strokes at GOLFTEC"
Drew went from a 36+ handicap to an 11 with the help of his GOLFTEC coach.
When Drew first came to GOLFTEC he knew he wanted to play better golf, but not how to make that happen. Through his relationship with his Coach, Drew was shown a clear path to improvement and was able to make huge strides and start setting - and meeting - goals for lasting results.
Get started with GOLFTEC's
Swing Evaluation
Start your own improvement at GOLFTEC with a Swing Evaluation - a 60-minute lesson where you will see your swing in a completely new light, providing a clear path to improvement that goes beyond anything you've experienced before.

Start now for only $125
It's the most valuable 60 minutes you can spend on your golf swing. Your GOLFTEC Coach will use our technology that measures key body movements combined with real-time video analysis to clearly define how your swing compares to the best players in golf. Together, you'll use this information to create a clearly-defined path for progressive improvement and results that last.
Find the Closest GOLFTEC Improvement Center
Use Your Location
GOLFTEC Center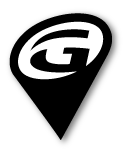 GOLFTEC Center
coming soon
Find Centers Near