Golf is Everything
"I couldn't let go of the club... knowing I could get one step better every day"
When Tobey first came to GOLFTEC, he had a lot of passion but didn't know much when it came to why the ball flew the way it did and couldn't hit it very far. His coach used technology and facts - not opinion - to help Tobey through customized golf lessons and club fittings to help take his handicap from an 18 a year and a half ago to a 3 today. Watch his story below to learn more.
Get started with GOLFTEC's
Swing Evaluation
60-Minute Lesson for $125
At a GOLFTEC Swing Evaluation you will see your swing in a completely new light, providing a clear path to improvement that goes beyond anything you've experienced before. Your GOLFTEC Coach will use our technology that measures key body movements combined with real-time video analysis to clearly define how your swing compares to the best players in golf. Together, you'll use this information to create a clearly-defined path for progressive improvement and results that last.
See More Making the Turn Student Stories


Levar
"I refused to be horrible at anything"
When he first came to GOLFTEC, he wanted to get better. He didn't know how, only that he refused to be as horrible at anything as he was playing golf.
Find the Closest GOLFTEC Improvement Center
Use Your Location
GOLFTEC Center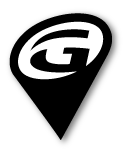 GOLFTEC Center
coming soon
Find Centers Near