Start with Lessons & Club Fitting
Play your best golf this season when you start at Training Camp - Open Now!
Playing your best golf in 2020 starts right now. Bring your season into focus with the World Leader in Golf Improvement. Work with a GOLFTEC Certified Coach and our advanced training system during Training Camp, now through the end of February. This is the best time to work on your swing and get your clubs fitted before the season is here!

Getting Started at GOLFTEC Training Camp 2020
New students to GOLFTEC start with a Swing Evaluation or Club Fitting to get their season started.
GOLFTEC Swing Evaluation
During this 60-minute golf lesson, you and your Coach discuss where your game is now and where you'd like it to be. Your Coach quantifies your golf swing with our Motion Measurement technology and video analysis to give you an in-depth view.
GOLFTEC Club Fitting
During your 60-90 minute fitting, your Fitter combines golf equipment expertise with our guided TECFIT process to identify the optimal club heads, golf shafts and adjustments to best compliment your swing to optimize your performance.
Find the Closest GOLFTEC Improvement Center
Use Your Location
GOLFTEC Center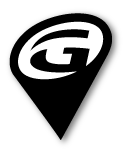 GOLFTEC Center
coming soon
Find Centers Near