FREE Virtual Lessons Now Available!
Booking is available in the GOLFTEC App
As we've all navigated these unprecedented times, one of GOLFTEC's key focuses has been to find ways to innovate and stay connected with passionate golfers. That's why we're excited to announce the launch of Virtual Lessons. During a Virtual Lesson, you'll have the chance to schedule a live, interactive session with one of GOLFTEC's premier Coaches.
For a limited time, we're offering Virtual Lessons for FREE to everyone in North America. All you need to do to get started is download the GOLFTEC App (available for iOS and Android). We hope anyone who's looking to improve has a chance to take advantage of this great opportunity.
What to Expect
in a GOLFTEC Virtual Lesson


A one-on-one video lesson with a GOLFTEC Coach local to you
Far from generic video instruction, you'll be working in real-time with a Coach who is focused on your specific lesson. A GOLFTEC Virtual Lesson leverages our proven training system, proprietary TECSWING technology and the expertise of our certified coaches to deliver a full lesson experience. We use video conference tools directly in our app to conduct live 30 minute lessons you can attend on your computer, tablet or phone.


Book your FREE lesson in the official GOLFTEC App
Visit clubhouse.golftec.com or download the App to create your account to book your FREE Virtual Lesson. You can choose to have a swing lesson or an equipment assessment. When you book your lesson you will be asked to upload a video of your swing or equipment and set a day and time for your lesson with a Coach.


Submit your swing for analysis using our proprietary teaching software
When you book a swing lesson, a Coach in your area will be assigned and begin the evaluation process. At your lesson, the Coach will use your uploaded video to evaluate your swing with our TECSWING video analysis software. Your Coach will discuss your game and goals in a fully interactive and real-time virtual golf lesson.


Evaluate your current equipment with a club consultation
If you are concerned about your golf clubs, you can have a GOLFTEC Coach evaluate your equipment. Our expert Coaches can identify equipment that might be holding you back and suggest options for your game to gain distance, accuracy and more.


Your Coach will provide valuable feedback and analysis to improve
Your Coach will identify your problems areas and provide practical solutions to help you improve on your struggles. Using our TECSWING software you will be able to easily see your swing position compared to tour professionals to understand what needs attention. They will recommend drills or fixes for your problems you can work on at home. You'll walk away with a clear understanding for improvement.


Your virtual lesson is saved for you to access at any time
As a member of The CLUBHOUSE you'll be able to access your virtual lessons, or any other lesson you take with GOLFTEC at any time. This is a great way to reference your Coach analysis and track your progress. You can also access all the latest drills, reviews and content GOLFTEC produces to help drive your improvement.
Virtual Lesson - How to Guide
Are you ready to book or have questions on how the process works?
Use our guide to learn how to book and start your virtual lessons below:
Free Virtual Lessons available for a limited time in participating Training Centers. For more information or questions about availability in your area, please contact a local GOLFTEC Coach.
Find the Closest GOLFTEC Improvement Center
Use Your Location
GOLFTEC Center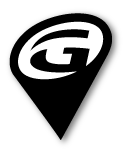 GOLFTEC Center
coming soon
Find Centers Near