Getting Started with FREE Virtual Lessons
Follow these simple steps to book and start your lesson in The CLUBHOUSE
The GOLFTEC App is your portal to GOLFTEC's CLUBHOUSE - your resource to book, take, and review your virtual lessons. This one-on-one, interactive lesson with a GOLFTEC Certified Coach uses our video analysis technology and expert insight to give you a full-featured, real-time virtual lesson. See the steps below or watch the video to get started.
Download the GOFLTEC App for your mobile device and sign up for a free account (if you are not a current student) by using the 'Create Account' link.
Click the Book a Virtual Lesson button on the homepage or schedule page, and select Swing Analysis or Club Consultation.
Submit your swing video or equipment picture to your Coach. You can upload an existing video or photo or take a new one within the app.
Choose a day and time from the available spots on the calendar and confirm your lesson.
Starting a Virtual Lesson
5-10 minutes prior to your lesson, login to your CLUBHOUSE account.
Your scheduled lesson should appear under "My Next Lesson" - click the orange video button and your lesson will open with a countdown for the meeting.
Your screen will change when it's time for your lesson to start, prompting you to join the lesson.
Click the orange video button and your virtual lesson is now started with your Coach!
You can access your lesson any time
Your virtual lessons are saved for you to access through the GOLFTEC App
As a member of The CLUBHOUSE you'll be able to access your virtual lessons, or any other lesson you take with GOLFTEC at any time. This is a great way to reference your Coach analysis and track your progress. You can also access all the latest drills, reviews and content GOLFTEC produces to help drive your improvement.
Free Virtual Lessons available for a limited time in participating Training Centers. For more information or questions about availability in your area, please contact a local GOLFTEC Coach.
Find the Closest GOLFTEC Improvement Center
Use Your Location
GOLFTEC Center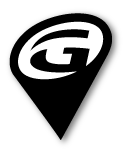 GOLFTEC Center
coming soon
Find Centers Near