Thanks to the diligent efforts of our Coaches and Students, our Training Bays are open in most GOLFTEC locations! When it's the right time for you to start working on your game again, we're here to help you play better golf in a safe & responsible environment.
Take a look at some of the safety measures we're taking, and if you're ready, click here or call 1-877-446-5383 to book your first lesson!
You'll notice several changes we've made to welcome our Coaches and Students back in a responsible manner:
Our entire team of Coaches are working diligently to provide a clean, safe environment for you to come work on your game. But with the challenges we all face with COVID-19, there's always inherent risk. We're incredibly honored that you choose GOLFTEC to help you reach your goals, but please keep in mind that you assume all risk when entering our location. If you have any questions, please reach out to a local GOLFTEC Coach or contact us at 1-877-446-5383.
Find the Closest GOLFTEC Improvement Center
Use Your Location
GOLFTEC Center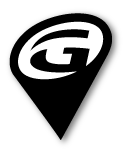 GOLFTEC Center
coming soon
Find Centers Near