During these difficult times, we're incredibly happy that golf has been there for all of us. And we're excited that all of our GOLFTEC locations are open and ready to help you get the most from your game.
Thanks to things like our private teaching bays, advanced scheduling and additional safety measures like social distancing and mask requirements for our Coaches and Students, we're here to help you play better golf in a safe & responsible environment.
Thanks to an incredible effort to develop new safety procedures, when it's the right time for you to start working on your game again, we're ready for you to visit one of our GOLFTEC locations.
Take a look at some of the safety measures we're taking, and if you're ready, click here or call 1-877-446-5383 to book your first lesson!
You'll notice several changes we've made to welcome our Coaches and Students back in a responsible manner:
All appointments must be booked in advance and done so over the phone (no walk-ins or online scheduling)
To ensure proper social distancing and to allow time to clean and sanitize our training bays, we will be ending each lesson a few minutes early. Our entire team of Coaches are working diligently to provide a clean, safe environment for you to come work on your game. But with the challenges we all face with COVID-19, there's always inherent risk. We're incredibly honored that you choose GOLFTEC to help you reach your goals, but please keep in mind that you assume all risk when entering our location. If you have any questions, please reach out to a local GOLFTEC Coach or contact us at 1-877-446-5383.
Find the Closest GOLFTEC Improvement Center
Use Your Location
GOLFTEC Center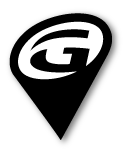 GOLFTEC Center
coming soon
Find Centers Near