Swing Better. Play Better.
Your Journey begins by talking to a GOLFTEC Coach!
Welcome to your first step to a lifetime of great golf. At GOLFTEC we believe in fact-based instruction. In order to swing better and play better, you'll need to have your swing analyzed and your equipment measured by our Certified Coaches to truly understand your current golf game. Armed with this information, your Coach recommends a customized golf lesson plan or equipment changes to reach your desired goals.
Start Here
With a Swing Evaluation or Club Fitting
Your Swing Evaluation is a 60-minute introductory lesson. Your Coach measures your swing, records it on video and provides a clear explanation of what needs to improve. Armed with this information, your Coach recommends a lesson plan to meet your goals.
Our Club Fitting powered by TECFITis a 60 to 90-minute session where we benchmark your current equipment, analyze the performance of new golf clubs and present customized recommendations. You can then choose to buy clubs directly from us.
Swing Evaluation $125 $95 on Sale!
60 Minute Fact-Based Swing Evaluation with a Certified Coach

---
Club Fitting $125 $95 on Sale!
60-90 Minute Custom Club Fitting with a Certified Fitter

GOLFTEC Swing Evaluation
During this 60-minute golf lesson, you and your Coach discuss where your game is now and where you'd like it to be. Your Coach quantifies your golf swing with our Motion Measurement technology and video analysis to give you an in-depth view.
GOLFTEC Club Fitting
During your 60-90 minute fitting, your Fitter combines golf equipment expertise with our guided Club Fitting process to identify the optimal club heads, golf shafts and adjustments to best compliment your swing to optimize your performance.
*Pricing and selection of services may vary by location. Lessons are 30-minute sessions. Talk to a Coach in your area for more information. Prices above shown in USD.

Find the Closest GOLFTEC Improvement Center
Use Your Location
GOLFTEC Center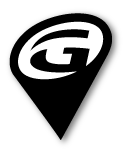 GOLFTEC Center
coming soon
Find Centers Near