Search over 200 Local GOLFTEC Locations!
Enter your city, state or zip code below to search
7 Strokes Improvement
On Average
14278338
Lessons Taught
241 Centers Worldwide
Swing Evaluation
Get started for $95
During this 60-minute golf lesson, your Coach quantifies your golf swing with our OptiMotion technology and video analysis to give you an in-depth view.

Club Fitting
Get custom fit for $95
Build confidence in your game knowing you have the right equipment in your hands. Take this easy first-step to buying new clubs and you're on your way to properly fit golf equipment!


Everything You Need to Improve
Technology that measures key body movements, unmatched data on the golf swing, video practice and more. At GOLFTEC, you have every tool you need to improve your entire game.
Student Stories
Making the Turn
Making the Turn presented by GOLFTEC chronicles the golf journey of GOLFTEC students wanting to play better golf. The series examines their passion and dedication to the game of golf, the relationships they build with their coaches and local communities, and the impact golf has on their lives.


PGA Alliance
The PGA of America has an exclusive strategic alliance with GOLFTEC – the largest employer of PGA of America Professionals in the United States. The PGA of America is the world's largest working sports organization, comprised of 27,000 golf Professionals who are the recognized experts in growing, teaching and managing the game of golf.
Find the Closest GOLFTEC Improvement Center
Use Your Location
GOLFTEC Center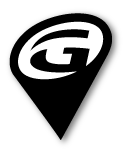 GOLFTEC Center
coming soon
Find Centers Near