Get Dad's Game

Back On Course

Father's Day gifts starting at $125
From lessons to club fitting, the private instruction from dedicated GOLFTEC Coaches is sure to be a hit. Shop online and have the gift sent directly to their inbox! GOLFTEC has everything you need to win the day.
LOVE

THE

JOURNEY
You live to play. For you it's more than a game. Through all your ups and downs, you've pushed forward to improve. It is truly a journey to become a better golfer, and wherever you are on the path, the Coaches at GOLFTEC can help you every step of the way. Love The Journey.
Your Old Clubs Can
Make a Big Difference

Donate Your Clubs and Help Diversify the Game
We have a mission to open the game and make it inclusive and inviting for all. So we have teamed up with Mizuno and PING to match the value of donated golf clubs to support organizations like Black Girls Golf and Solich Caddie & Leadership Academy. Help us grow the game!
Real improvement starts here.
At GOLFTEC, we know what it takes to play your best golf. We use technology and facts - not opinion - to give customized golf lessons and club fittings that help students score lower and play consistently better.
Student Stories
Making the Turn
Making the Turn presented by GOLFTEC chronicles the golf journey of GOLFTEC students wanting to play better golf. The series examines their passion and dedication to the game of golf, the relationships they build with their coaches and local communities, and the impact golf has on their lives.
BACK2BETTER
Teeing up for safer golf
With over 200 locations worldwide and a team of over 700 amazing coaches, we're excited to welcome you into one of our Training Centers and show you how GOLFTEC can change your game. See how we're teed up for safer golf and experience the GOLFTEC difference with private bays, advanced scheduling and a contactless environment.


Everything You Need to Improve
Technology that measures key body movements, unmatched data on the golf swing, video practice and more. At GOLFTEC, you have every tool you need to improve your entire game.
7 Strokes Improvement
On Average
10546532
Lessons Taught
215 Centers Worldwide
You can engage with GOLFTEC on our social channels
We have multiple ways you can continue to work on your game outside of our bays and engage with the GOLFTEC online community!
PGA Alliance
GOLFTEC is one of the largest employers of PGA Instructors in the U.S.
GOLFTEC is dedicated to upholding the standards set forth by the PGA of America and is committed to ensuring future employment opportunities for PGA Professionals at its Training Centers worldwide. GOLFTEC also consults and contributes to a variety of PGA programs, as well as providing educational services.
GOLFTEC on Golf Channel
Weekly Appearances
GOLFTEC has teamed up with Golf Channel to provide instruction and equipment tips on live broadcasts, featured shows and GolfChannel.com – centered around the invaluable data we've gathered since 1995 that can be used to improve your game.
Swing Evaluation
Get started for $125
During this 60-minute golf lesson, your Coach quantifies your golf swing with our Motion Measurement technology and video analysis to give you an in-depth view.

Club Fitting
Get custom fit for $125
Build confidence in your game knowing you have the right equipment in your hands. Take this easy first-step to buying new clubs and you're on your way to properly fit golf equipment!
Find the Closest GOLFTEC Improvement Center
Use Your Location
GOLFTEC Center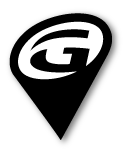 GOLFTEC Center
coming soon
Find Centers Near