New Golf Clubs Start with a TECFIT Club Fitting
Get the most out of each club in your bag
When you purchase new golf equipment, it must be custom fit to your unique swing and ball flight characteristics to optimize distance and accuracy on the course. GOLFTEC's proprietary, 60-minute club fitting process, called TECFIT, ensures your golf clubs are fit to your swing so you get the most out of every shot. Watch to learn more.
We sell golf clubs from the top brands in the game.
Buy competitively priced golf clubs that are custom-built to your specifications, including shaft choice, length, lie, loft, grip and more. The golf equipment featured below is a sample of custom golf clubs we offer at GOLFTEC. Talk with a Fitter to explore our complete line and get started with a TECFIT to fully optimize your clubs and get the most out of your game.

A Top 100 Club Fitter
Recognized by Golf Digest
Golf Digest has released their biennial list of 'America's 100 Best Clubfitters' for 2019-20, and 36 of our Training Centers have been awarded this prestigious honor! The list is comprised of the nation's top locations for custom club fitting services, as chosen by a poll of Golf Digest's course-rating panelists and other industry sources. Earning a significant portion of the honors given undoubtedly speaks volumes of the impact our improved club fitting services are making. Learn More

Exclusive Callaway Reviews:
Exclusive TaylorMade Reviews:
Mizuno ST190 (Speed Technology) drivers are focused around speed and forgiveness. Featuring Forged SP700 Ti faces with lighter "Cortech" structures and a lighter carbon-composite crown, Mizuno's most advanced drivers ever deliver higher ball speeds across the face and a powerful sound and feel to match.
TALK TO A FITTER
JPX 919 TOUR IRONS
$150/ea
Building on the success of JPX 900 Tour irons, JPX 919 Tour offers a better sound and feel at impact, a smaller topline and a new brushed pearl finish for the ultimate modern blade design.
TALK TO A FITTER
Featuring a copper underlay for an impact sensation recognized as our purest ever. Three irons, each with their own unique appeal, to work alone or blend within a custom set.
TALK TO A FITTER
The S18 wedge is the newest member in Mizuno's family of performance wedges with advanced center of gravity positioning. A true specialist wedge in every aspect (sole grind, profile, beveled top line and groove depth) from the 46-degree pitching wedge replacement to the 62-degree lob wedge in a mid-size, rounded profile.
TALK TO A FITTER
Exclusive Mizuno Reviews:
Exclusive Titleist Videos:
Pricing and selection of services may vary by location. Book a TECFIT or contact your local GOLFTEC to purchase your custom fit golf clubs. Prices above shown in USD.

Find the Closest GOLFTEC Improvement Center
Use Your Location
GOLFTEC Center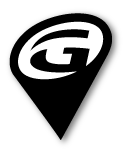 GOLFTEC Center
coming soon
Find Centers Near