We sell golf clubs custom fit for you
The top brands at the same price as other retailers!
At GOLFTEC, we believe that your equipment should never hold you back from playing your best golf. We sell golf clubs that are custom fit to your swing by GOLFTEC expert fitters using our TECFIT system.
Why buy golf clubs from GOLFTEC?
They are fit and built specifically for you

Clubs are price match guaranteed*

The top brands available to fit at any GOLFTEC

Fit by expert fitters powered by TECFIT

Full manufacturer warranty

Buy the Right Clubs with Unbiased Fitting
Club Fitting powered by TECFIT™ reveals your optimal equipment!
Featuring the top brands in the game
Buy price-matched golf clubs that are custom-built to your specifications, including shaft choice, length, lie, loft, grip and more. The golf equipment featured below is a sample of top brands we offer at GOLFTEC. Talk with a Fitter to explore our complete line and get started with a TECFIT to fully optimize your clubs and get the most out of your game.

Callaway used Artificial Intelligence to engineer a NEW formula for speed, and put it into their most forgiving Epic driver ever with the new Jailbreak A.I Speed Frame, high MOI and adjustable weighting.

$529
A new era of speed is coming for fairway woods that are easy to launch, and easy to hit. With Callaway's Epic MAX Fairway Woods, they have set a new bar for ball speed technologies in an oversized shape.
$299 EA
Callaway's world-class R&D team has improved spin consistency using A.I., increased forgiveness from our massive Tungsten Energy Core, and enhanced the shaping for even better control.
$185 Each
If you want to hit the ball farther, you have to hit it straighter. And to help eliminate your slice or big miss, Callaway created their first high launch driver with an ultra-low forward CG for low spin.
$499
Of the three new heads released by Taylormade in 2021, the SIM2 is the lowest launching and lowest spinning model. The SIM2 driver utilizes the new forged ring construction to unlock a new dimension in distance and forgiveness.
$529
Much like the SIM2 driver, the SIM2 Titanium fairway wood is going to be the lower launching and lower spinning fairway wood option. Best suited for players with higher ball speeds and spin rates.

$399 EA
The SIM2 MAX iron with the all-new multi-material Cap Back™ Design utilizes high-strength stainless steel and ultralight weight polymers. Designed to maximize distance, forgiveness and feel with an extremely low CG.

$799-$899 SET
The P770 iron is a compact players distance iron which delivers impressive distance and forgiveness in a refined players shape.
$1,399 SET
A balanced toe/heel carbon composite construction with deep central back weight – for a spin efficient, straight-line ball flight.
$399
Grain Flow Forged HD from a single billet of 1025E Pure Select Mild Carbon Steel – then layered with soft Copper plating beneath a protective Nickel Chrome for legendary feel and feedback.
$163 - $175 EA
The new JPX921 line, which includes the Tour, Forged, Hot Metal, Hot Metal Pro, and SEL (for the lefties out there) has updated cosmetics that maintain the high JPX standard while demonstrating some re-engineering that's improved the sound, weighting, and MOI from their predecessor.
$162.50 EA
The ES21 wedges make controlling spin a reality by incorporating a higher, more central sweet spot and stable design – not just elevating spin, but maintaining it shot for shot.
$199 EA
TS2 lets you swing aggressive with maximum forgiveness across the face, while TS3 offers an adjustable sweet spot for speed-tuned performance.
$499
Titleist's new Speed Chassis is the result of a two-year mission to deconstruct the driver and then design greater speed into every detail.
$299 EA
The new T-Series iron family features new materials, processes and refinements that power exacting precision, performance and unmatched feel.

$143 - $186 EA
SM7 wedges offer maximized spin, control, and consistency for more confidence on every shot. Put the highest level of wedge performance in your hands.
$149 EA
The PING G425 increase in MOI in the 460cc head comes mainly from a 26-gram tungsten movable weight. The CG-shifting weight can be used to influence forgiveness and shot shape for maximum performance
$499
Two shared PING innovations known as Facewrap Technology and Spinsistency combine to deliver more distance and spin predictability while offering numerous options to ensure proper gapping throughout a golfer's bag.
$299 (Each)
PING's experts re-engineered the face of the G425 iron by employing a metal-wood-style, variable face thickness (VFT) design. This greatly increases flexing for measurable ball speed gains that launch shots higher and farther.

$137.50 (Each)
PING engineers took a grip-to-grind approach, redesigning every component of the new Glide 3.0 wedges to create a higher-spinning, more forgiving, softer-feeling and lighter overall design.
$149 (steel) $169 (grahpite)
A Top Club Fitter
Recognized by industry professionals and top manufacturers
Golf Digest, Golf.com/Golf Magazine, Callaway, Mizuno and PING have all recognized GOLFTEC as a Top Club Fitter. GOLFTEC's Ultimate Club Fitting Experience uses advanced launch monitor data, an extensive array of club and shaft combinations and our proprietary TECFIT® software to dial in your perfect fit. Book a Club Fitting with a local Fitter and build confidence in your game by knowing you've had the Ultimate Fitting Experience.
Real Students,
Real Gains!
Club Fitting powered by TECFIT is helping students find their ideal clubs!
GOLFTEC Certified Club Fitters use advanced launch monitor technology coupled with our proprietary TECFIT software and an extensive array of club and shaft combinations to dial in your perfect fit.
Pricing and selection of services may vary by location. Price can vary based on customizations. Book a Club Fitting or contact your local GOLFTEC to purchase your custom fit golf clubs. Prices above shown in USD.
*GOLFTEC guarantees the price of clubs with stock options are at manufacturers pricing matching other retailers.

Find the Closest GOLFTEC Improvement Center
Use Your Location
GOLFTEC Center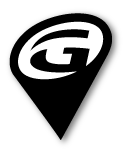 GOLFTEC Center
coming soon
Find Centers Near