The Ultimate Club Fitting Experience
Optimize your driver or irons with a Club Fitting powered by TECFIT®
GOLFTEC Certified Club Fitters use advanced launch monitor data, an extensive array of club and shaft combinations and our proprietary TECFIT software to dial in your perfect fit.
The GOLFTEC Club Fitting Advantage
An unbiased recommendation of clubs that are best for your game from top manufacturers

Clubs sold at prices guaranteed to match other retailers

If the clubs you were fit for don't deliver the same results you saw in your fitting session, bring them back so we can make it right.*


GOLFTEC's custom build shop also offers premium options such as paint-fill stamping and shaft PUREing
Your Club Fitting powered by TECFIT starts with hitting your current clubs so your Certified Club Fitter can measure typical distances and shot dispersion to determine your needs.
Your Certified Club Fitter will assemble different club and shaft combinations to match your swing specifications. You'll hit the suggested clubs while your Club Fitter compares and explains measurable results of the test clubs versus your current equipment.
After you and your Certified Club Fitter have determined the best clubs for your game, we can order immediately from the manufacturer. The clubs will be custom built to your exact specifications and delivered directly to your Club Fitter for verification.
When your custom built clubs arrive your Certified Club Fitter will inspect the clubs to ensure the perfect fit. You'll then come in to verify your club performance and you're ready to take them on the course!
A Top 100 Club Fitter
Recognized by Golf Digest
Golf Digest has released their biennial list of 'America's 100 Best Clubfitters' for 2019-20, and 36 of our Training Centers have been awarded this prestigious honor! The list is comprised of the nation's top locations for custom club fitting services, as chosen by a poll of Golf Digest's course-rating panelists and other industry sources. Learn More

Featuring the top brands in the game
Buy price-matched golf clubs that are custom-built to your specifications, including shaft choice, length, lie, loft, grip and more. The golf equipment featured below is a sample of top brands we offer at GOLFTEC. Talk with a Fitter to explore our complete line and get started with a TECFIT to fully optimize your clubs and get the most out of your game.

Callaway Golf
High Performance Innovation
Callaway leads the industry in forgiveness and ball speeds. Every golf club Callaway produces has a single goal in mind – help players enjoy the game through more consistent ball striking and forgiveness.
TaylorMade Golf
Builder of the Original Metalwood
Driven by the same values singled out 30 years ago by Gary Adams, TaylorMade continues to deliver products that help players of all skill levels reach their potential. Since 1979, their mission has remained the same: Create the Best Performing Golf Products in the World.
Mizuno Golf
Tour Ready Technology
Take it to the green with Mizuno golf clubs. Find the highest performing golf equipment from the most precise clubmaker, including their MP-20 irons featuring layers of feel.
PING Golf
Power and Precision
PING, a family-owned company, was founded in 1959 in the garage of Karsten Solheim. His frustration with his putting inspired him to design a putter, which made a "pinging" sound when striking a golf ball. Today, PING is synonymous with innovation, quality and service in the world of golf.
Titleist
Commitment to Constant Improvement
To play your best golf, you need the best equipment. That's why Titleist designs, develops, manufactures, and validates golf clubs that are faithful to the Titleist brand promise of innovation, performance, and quality excellence.
Real Students,
Real Gains!
Club Fitting powered by TECFIT is helping students find their ideal clubs!
GOLFTEC Certified Club Fitters use advanced launch monitor technology coupled with our proprietary TECFIT software and an extensive array of club and shaft combinations to dial in your perfect fit.
Pricing and selection of services may vary by location. Book a TECFIT or contact your local GOLFTEC to purchase your custom fit golf clubs. Prices above shown in USD.
*We will make any loft/lie adjustments for free. If needed, we'll go through another TECFIT for free.

Find the Closest GOLFTEC Improvement Center
Use Your Location
GOLFTEC Center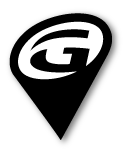 GOLFTEC Center
coming soon
Find Centers Near