Double Eagle Deals
$95 Swing Evaluation & $95 TECFIT Club Fitting
It takes two amazing shots to score a Double Eagle. It also takes two amazing offers to make up GOLFTEC's Double Eagle Deals. Schedule a Swing Evaluation for only $95 or a TECFIT Club Fitting for $95 and take advantage of this rarest of Double Eagle Deals from GOLFTEC.
Enjoy these Game Improvement Videos from GOLFTEC!
These videos show how we help people improve their game.
Contact a Coach to get your game improvement started with Double Eagle Deals from GOLFTEC.
Shoulder Turn for More Distance
What is a TECFIT Club Fitting?
GOLFTEC

Get Started
Swing Evaluation & TECFIT Club Fitting
Start your improvement at GOLFTEC with a Swing Evaluation that generates not just an opinion, but an informative,
fact-based diagnosis of your swing. Or start with a TECFIT
Club Fitting that uses advanced launch monitor technology and full array of clubs and shafts to dial in the perfect fit for your swing.
Swing Evaluation $95 - normally $125
60 Minute Fact-Based Swing Evaluation with a Certified Coach

---
TECFIT Club Fitting $95 - normally $125
90 Minute Custom Club Fitting with a Certified Fitter

Share your #DoubleEagleMoment
Stories from GOLFTEC students of their best shots, be it a par or double eagle, these are their Double Eagle moments!
Instruction, Drills and Golf News
GOLFTEC's official editorial site is your ultimate source for the latest tips and drills, news, equipment and more.
Subscribe to the Scramble Today and Play Better:
Find the Closest GOLFTEC Improvement Center
Use Your Location
GOLFTEC Center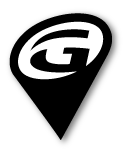 GOLFTEC Center
coming soon
Find Centers Near