Access all the features and benefits of GOLFTEC on the go!


The GOLFTEC CLUBHOUSE is the official app and website for GOLFTEC Students:
Access to past lessons, current drills, and Coach analysis

An easy system to manage your schedule - book lessons, fittings, and practice time

NEW Game Tracking and Skills Challenge features

NEW Shop with exclusive products for our students


ALL of your past lessons, drills, and Coach analysis are now available
Accessing your past lessons has never been easier! Your most recent videos are always available, but now you can retrieve past lessons from your archive whenever you want. Click any past lesson to retrieve it and an email will alert you when it's available to watch. With CLUBHOUSE you have unprecedented access to your recorded swings, Coach analysis, drills, and notes!



Easy Scheduling System
Our scheduling system has been designed to easily schedule lessons, club fittings, or practice time with your Coach. See all available days and times to quickly book out your lessons with a few clicks!


Game Tracking and Skills Challenges
Take your improvement to the next level by utilizing tools like Game Tracking and Skills Challenges. Game Tracking measures your performance with real-world data from rounds played. Sharpen your skills even more with in-bay Skills Challenges. These tools give you a more accurate picture of how your improvement is progressing and allow your Coach to understand your game even better.



Gear and Equipment Exclusives for Students
We've curated some of the best products for GOLFTEC Students that can help improve your game, practice more efficiently and look good while doing it. You'll find hand-selected improvement products to help your game, as well as the essentials including golf balls from top manufacturers!



Find the Closest GOLFTEC Improvement Center
Use Your Location
GOLFTEC Center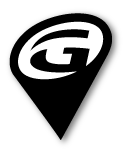 GOLFTEC Center
coming soon
Find Centers Near