Great golf starts here.
At GOLFTEC, we know what it takes to play your best golf. We're making an impact on golfers lives like Seung. See his story below.
Seung became addicted to golf from the small moments when he did things right. Hitting a pure shot, a great putt, he decided he wanted more of those moments. Seung's ultimate goal is to become a scratch golfer. With the help of a Coach who used technology and facts - not opinion - to structure a plan of lessons, fittings, and practice, Seung is now playing better than he has in his whole life. Watch his story below to learn more.



Your Own Personal Coach
Seung's lessons at GOLFTEC are led by a dedicated Coach whose sole purpose is tailoring instruction to you and serving as your guide so you achieve your goals on the golf course.




Custom Fit Golf Clubs Helped Seung

Did you know nearly 90% of U.S. golfers use the wrong golf clubs for their game? That's why we sell clubs from top brands fully optimized to you through our club fitting powered by TECFIT..






Lasting Results
Seung learned that true improvement requires more than a simple tip or quick fix. That's why every GOLFTEC student receives a clearly-defined path for progressive improvement and results that last for a lifetime of better golf.




Student Stories
Making the Turn
Ongoing improvement. Truly understanding your game. A coach and friend guiding you every step of the way. Hear what GOLFTEC students like Tom say about taking lessons and getting fit for clubs with us.
7 Strokes Improvement
On Average
9789616
Lessons Taught
200 Centers Worldwide
GOLFTEC on Golf Channel
Weekly Appearances in 2019
GOLFTEC has teamed up with Golf Channel to provide instruction and equipment tips on live broadcasts, featured shows and GolfChannel.com – centered around the invaluable data we've gathered since 1995 that can be used to improve your game.
Swing Evaluation
Start Now for $125
This is where lasting improvement begins. Your 60-minute session includes video analysis, motion measurement and a fact based diagnosis to launch the improvement that will last a lifetime.

Club Fitting
Get Fit for $125
During your 60-90 minute fitting, your Fitter combines golf equipment expertise with our guided TECFIT process to identify optimal club heads, golf shafts and adjustments for you.
Find the Closest GOLFTEC Improvement Center
Use Your Location
GOLFTEC Center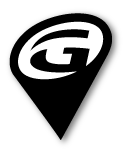 GOLFTEC Center
coming soon
Find Centers Near