We'll be in Touch!
A Coach from your selected area will contact you very soon.
If you have any questions, feel free to contact us at (877) 446-5383 or events@golftec.com

Instruction, Drills and Golf News
GOLFTEC's official editorial site is your ultimate source for the latest tips and drills, news, equipment and more.
Subscribe to the Scramble Today and Play Better:
Find the Closest GOLFTEC Improvement Center
Use Your Location
GOLFTEC Center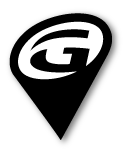 GOLFTEC Center
coming soon
Find Centers Near