TRAINING CAMP STARTS NOW

Is your goal to play the best golf of your life in 2019? Jan. 1 through Feb. 28 is the time to fix your swing and upgrade your clubs during GOLFTEC's Training Camp.

At GOLFTEC, we know what it takes to play your best golf.
We also know positioning yourself to make it happen starts with knowing how to improve and truly understanding your swing. That's why our coaches use a proprietary teaching technology and club fitting system, and a defined lesson plan to help you hit the ball better, score lower and enjoy the game like never before.
It's time to make 2019 your best year on the course yet.
How to Position Your Swing for Great Golf
These are some of the most vital positions to maintaining a consistent and powerful golf swing. If you can master these four, you will be well on your way to playing better golf.
Backswing Shaft Parallel to the Ground - Tour average shoulder turn is 53° at this position. We see most golfers, especially slicers, with far less. Not only are you turning here, but you must tilt to the left. Tour players on average are 28° left tilt. There is a strong correlation between skill and how tilted you are at this position.
Top - More shoulder turn is better according to our SwingTRU data. 89° for the average TOUR player and handicap levels rise if you turn less. Turning and tilting are keys to making a great backswing.
Downswing Shaft Parallel to the Ground - Notice the club head to the left of the hands. This is key to having a straight swing direction and straight shots. Anyone can do this, but if you suffer from slicing or hooking, then this position is one to focus on.
Right Arm Parallel After Impact - One of the most overlooked and misunderstood parts of the swing. What you have here is a symptom of what happened at impact. Arms stretched out, shoulders back and legs straightening are critical for a TOUR level follow-through.
Swing Evaluation
The first step to a better swing.
This lesson is where your Coach assesses your golf swing, and asks you about the overall state of your game. Your Coach quantifies your golf swing with our Motion Measurement technology and video analysis to give you an in-depth view. And armed with this information, your Coach recommends a customized lesson plan to reach your stated goals.


New Golf Equipment for 2019
Hit the latest golf clubs from Callaway, TaylorMade, Ping, Mizuno and Titleist. Get fit and purchase the right clubs from any GOLFTEC Training Center!
Callaway released the Epic Flash driver and fairway which utilized A.I. research to optimize the clubface. Schedule your club fitting to see how this could help your game!
TaylorMade released the brand new M5 and M6 drivers and fairways. Schedule a club fitting to find out if these are the perfect clubs for you!
PING released its newest addition to 'G' line of clubs with the G410! PING's most adjustable head ever and a faster face highlight the new G410 driver and fairway woods. Schedule your fitting today to see how this club helps improve your game!
Mizuno released the new ST190 and ST190G drivers and fairways. These clubs have a number of improvements compared to previous Mizuno drivers with ball speed being ultimate focus. Find out how much your ball speed increases with this new driver when you schedule a club fitting!
TECFIT Club Fitting
GOLFTEC's unbiased golf club fitting system matches ideal clubs and shafts to your swing.
TECFIT is our golf club fitting service. During your 60-90 minute fitting, your Fitter combines golf equipment expertise with our guided TECFIT process to identify optimal club heads, golf shafts and adjustments for you. You get to test numerous club-and-shaft combinations to determine personal preferences, while your Fitter analyzes launch monitor data and ultimately presents recommendations based on performance.
Find the Closest GOLFTEC Improvement Center
Use Your Location
GOLFTEC Center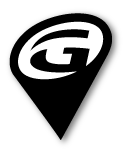 GOLFTEC Center
coming soon
Find Centers Near