We're Committed
Let's improve your game!
Passing your PAT can be nerve-racking even for the best players. As a company founded & operated by PGA members, GOLFTEC is proud to help aspiring PGA Professionals improve their games. Passing your PAT is just the start. Our goal is to put you on the path to a lifetime of better golf as you pursue a career in the industry.
How It works:
Contact a GOLFTEC Coach near you
Fill out this form so a local Coach can get in touch.

Sign up for a FREE GOLFTEC Game Plan
You'll start with a Swing Evaluation, take 25 lessons, have a 12-month Practice membership and receive one Club Fitting for Irons or Driver.

Meet the minimum requirements to ensure success
You'll need to take at least one lesson every other week and practice on your own in bay once per week. See program details below.
What is a Swing Evaluation?


Pass Your PAT Program Requirements:
Subject to restrictions and availability. Requires minimum of one lesson every other week and one practice session per week.
Student must be pursuing PGA membership and a career in the golf industry. Student must have previously attempted the PAT or registered for an upcoming PAT.
Limited to two aspiring PGA Professionals per GOLFTEC location.


Find the Closest GOLFTEC Improvement Center
Use Your Location
GOLFTEC Center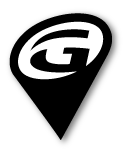 GOLFTEC Center
coming soon
Find Centers Near