Buy your PING clubs at GOLFTEC
Custom fit for your swing
When you buy PING golf clubs off the rack, you're missing a huge step in maximizing your potential. Your clubs need to be custom fit to your own unique swing and ball flight characteristics. That's where GOLFTEC's proprietary, 60 to 90-minute club fitting process, TECFIT, helps to ensure your PING clubs are precisely fit to your swing. A TECFIT is normally $125 for a Driver or Iron fitting (included FREE with every Game Plan), or $250 for your full bag. Watch the video to learn more and then talk to a local GOLFTEC Fitter.
Best in the Business
As Recognized by PING
GOLFTEC is proud to be a PING Top 100 Club Fitter. With its annual list, PING honors those facilities that emphasize the importance of accurate fitting to golfers of all ability levels.
"Being properly fit for clubs is the fastest way for any golfer to see immediate and significant improvement," says John K. Solheim, PING President. "GOLFTEC has established itself as one of the nation's leading premium club fitters and PING is proud to play a part in its mission to help all golfers play better and find more enjoyment in the game."
Our partnership with PING means we can provide custom-fit clubs at prices that match the cost of major big-box retailers.

Exclusive PING Reviews and Videos:
PING G410 Fairway Woods Review
*Pricing and selection of services may vary by location. Prices shown are in USD. Contact your local GOLFTEC to purchase PING clubs.


Find the Closest GOLFTEC Improvement Center
Use Your Location
GOLFTEC Center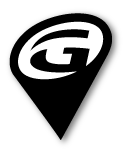 GOLFTEC Center
coming soon
Find Centers Near