The Ultimate Club Fitting Experience
Optimize your driver or irons
with a GOLFTEC TECFIT
GOLFTEC Certified Club Fitters use advanced launch monitor technology and an extensive array of club and shaft combinations to dial in your perfect fit.
The TECFIT Advantage
An unbiased recommendation of clubs that are best for your game.

Clubs sold at competitive, affordable prices.

If the clubs you were fit for don't deliver the same results you saw in your fitting session, bring them back so we can make it right.*


GOLFTEC's custom build shop also offers premium options such as paint-fill stamping and shaft PUREing.
*We will make any loft/lie adjustments for free. If needed, we'll go through another TECFIT for free.
Your TECFIT session starts with hitting your current clubs so your Certified Club Fitter can measure typical distances and shot dispersion to determine your needs.
Your Certified Club Fitter will assemble different club and shaft combinations to match your swing specifications. You'll hit the suggested clubs while your Club Fitter compares and explains measurable results of the test clubs versus your current equipment.
After you and your Certified Club Fitter have dialed in the clubs for your game, we can order immediately from the manufacturer or our build shop. The clubs will be custom built to your exact specifications and delivered directly to your Club Fitter for verification.
You'll be notified when your custom built clubs arrive. Your Certified Club Fitter will inspect the clubs with you at pick up to ensure the perfect fit.
Find the Right Clubs
GOLFTEC's unbiased golf club fitting system matches ideal clubs and shafts to your swing
During your 60-90 minute fitting, your Fitter combines golf equipment expertise with our guided TECFIT process to identify optimal club heads, golf shafts and adjustments for you. You get to test numerous club-and-shaft combinations to determine personal preferences, while your Fitter analyzes launch monitor data and ultimately presents recommendations based on performance.
Find the Closest GOLFTEC Improvement Center
Use Your Location
GOLFTEC Center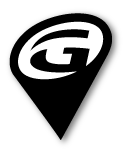 GOLFTEC Center
coming soon
Find Centers Near