Buy your Callaway clubs at GOLFTEC
Custom fit for your swing
When you buy Callaway golf clubs off the rack, you're missing a huge step in maximizing your potential. Your clubs need to be custom fit to your own unique swing and ball flight characteristics. That's where GOLFTEC's proprietary, 60 to 90-minute club fitting process, TECFIT, ensures your Callaway clubs are precisely fit to your swing. A TECFIT is normally $125 for a Driver or Iron fitting (included FREE with every Game Plan), or $250 for your full bag. Watch to learn more and fill out the form to talk with a GOLFTEC Fitter near you.
Fit with Confidence
World Class Club Fitting as Recognized by Callaway
GOLFTEC is proud to be a Top 100 Callaway Club Fitter. Every year Callaway recognizes the facilities in the golf industry that emphasize the importance of accurate fitting to golfers of all ability levels.
If you are looking to purchase Callaway golf clubs, GOLFTEC offers Custom Club Fitting at most locations and has Certified Master Fitters at select locations. All Callaway clubs sold at GOLFTEC are custom fit at prices that match the cost of big-box retailers.
Featured Callaway Equipment:


EPIC FLASH DRIVER $529.99
Callaway engineers used Artificial Intelligence and machine learning to create a radically different face design to promote faster ball speed in the center region of the face.
TALK TO A FITTER
EPIC FLASH STAR DRIVER $699.99
The Epic Flash Star driver is a remarkable achievement in distance-enhancement, with the renowned Flash Face and Jailbreak technologies in an ultra-lightweight design.
TALK TO A FITTER
Exclusive Callaway Reviews and Videos:
*Pricing and selection of services may vary by location. Prices shown are in USD. Contact your local GOLFTEC to purchase Callaway clubs.


Find the Closest GOLFTEC Improvement Center
Use Your Location
GOLFTEC Center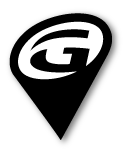 GOLFTEC Center
coming soon
Find Centers Near